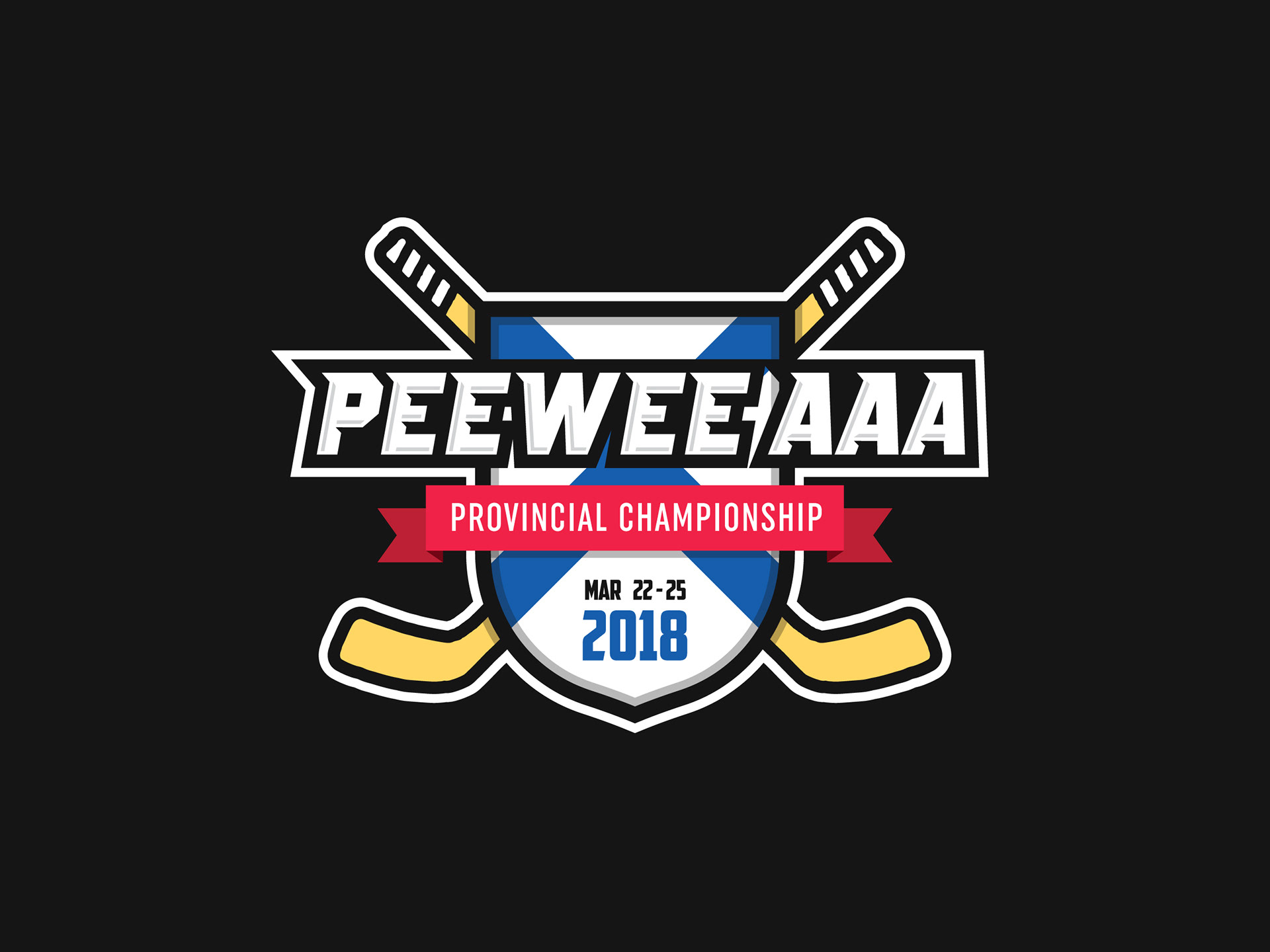 A brief custom style guide was created to help direct the overall brand presence for programs, signage and additional advertising.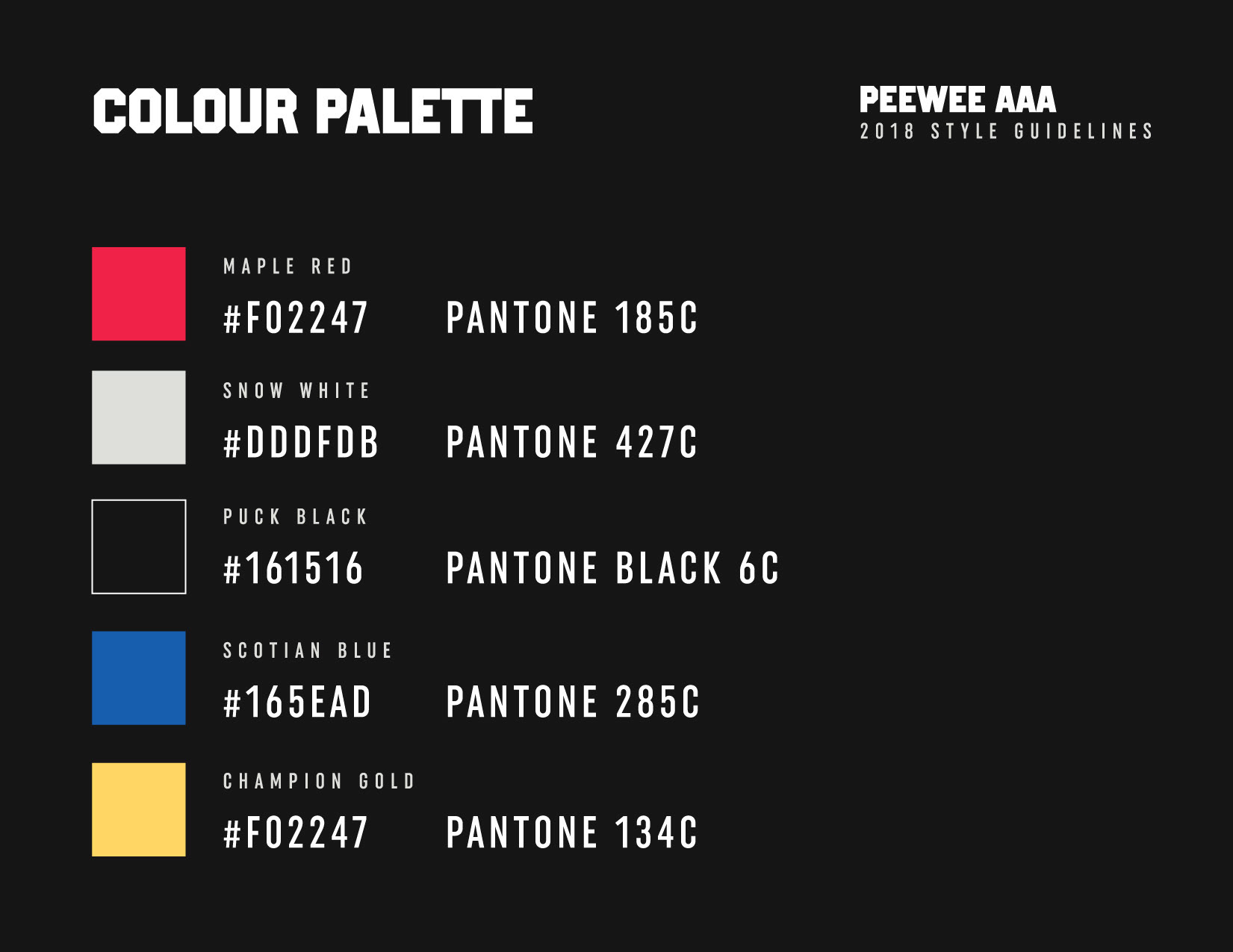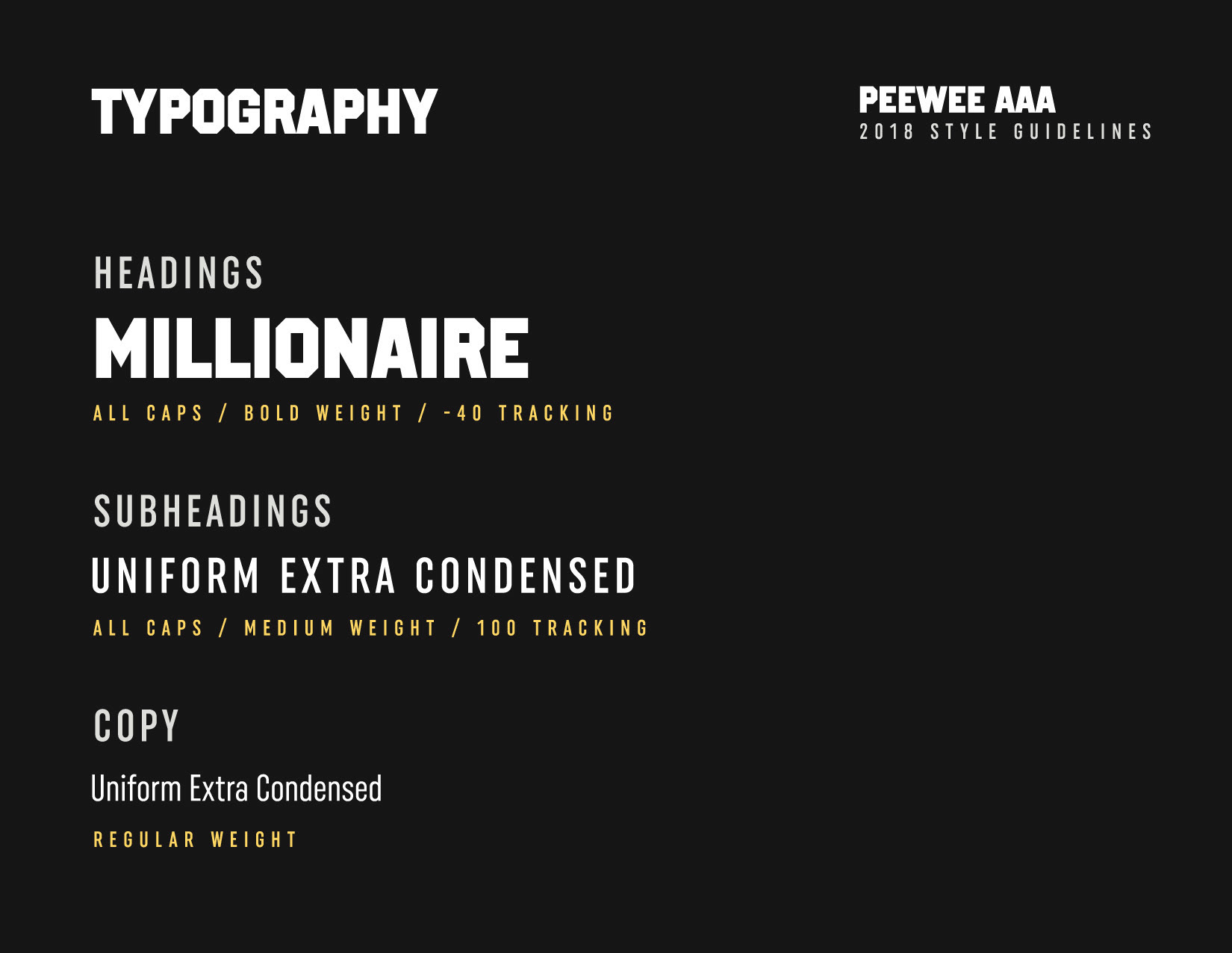 The PeeWee AAA logo was featured in an advertising card on Bell Fibe.

In addition to the logo, other materials were produced such as this full competition schedule, printed programs, VIP badges and sweatshirts.