Designer. Developer. Gamer. Musician. Lover of all things creative.
From concept to completion, Justin is involved in every stage of the agile project workflow. Being both a designer and a developer affords him the ability to span gaps in digital projects and allows him to connect and collaborate with colleagues from varied backgrounds. Justin is familiar with every layer of the web development process from start to finish and is able to accommodate strategy, design, development, testing and maintenance.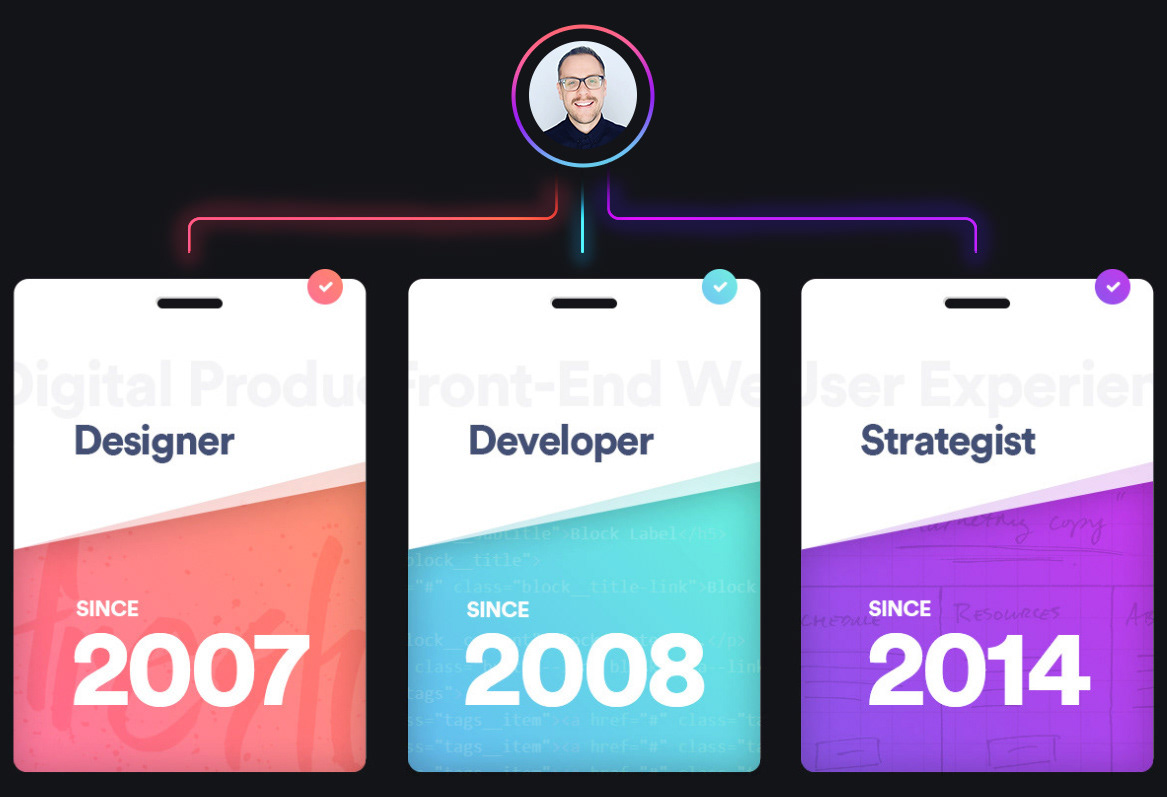 Beginning with deep discovery, strategy and planning, he is able to craft highly usable and rewarding interfaces for a diverse audience. Justin's attention to detail and empathy for the end-user allows him to craft outstanding interaction solutions from a simple sketch to a living, breathing digital product. Regardless of the type of interaction, Justin tirelessly fights for the best interest of the user at every step, and entertains a large number of possibilities, opportunities and options in order to determine what's best for the end result.
Known for his efficiency and admiration for best practices, Justin is constantly striving to improve and make the web a better place. Outside of his typical day-to-day, Justin enjoys staying at the top of his creative game by playing guitar, mixing music, building and painting miniatures, and working on daily UI challenges.
Here's to a more beautiful digital landscape.
Adobe Experience Design
Content Strategy and Sitemaps
Information Architecture
Tree Testing
Wireframing

User Research
User Experience Strategy
User Stories
User Workflows and Journeys
Agile Methodology

Graphic, Web and Interface Design
Responsive and Adaptive Website Design
Print Design (Brochures, Billboards, Flyers, Advertising and more)
Logo Design and Branding
In-Browser Web Design
Mobile App Design
Wearable Interface Design
Web Applications and Dashboards
Adobe Photoshop
Adobe Illustrator
Adobe InDesign
Semantic HTML5 and CSS3
SASS, SCSS, and PostCSS
BEM / SMACSS Methodology

Ionic Mobile Framework Theming

Version Control (Git)
WordPress Theming

SEO Best Practices
Smarty Templating Engine

jQuery

AMP
SSH

Vagrant
ARIA Accessibility Practices
Task Runners (NPM, Grunt, Gulp)